Not only home users still believe that endpoint protection consists of anti-malware protection and firewall. Inadequate endpoint protection does not remain hidden from cybercriminals. Many cyberattacks target endpoints and the data and applications on them. The new eBook explains what needs to change in Endpoint Protection.
The cyber risks threatening endpoints today are not only very diverse, they are also continuously and dynamically changing. This is already evident in the malware attacks that are hitting endpoints. Classic, signature-based malware detection has little chance of providing reliable protection for endpoints. Those who have to wait for the signature update to detect and defend against attacks are often too late to minimize the consequential damage of a successful attack.
Endpoints need protection that can also use threat intelligence from the cloud. Cloud-based endpoint protection has become elemental. But as the new eBook "Cloud-based Endpoint Security" shows, it all depends on the cloud service and the provider, so that data security and data protection cannot become a problem.
Endpoint protection in the age of hybrid work
The importance of the cloud basis for endpoint protection is also shown by the progressive development towards hybrid work as a mixed form of classic office, home office and mobile work. The cloud makes cross-location protection possible. In addition, endpoint risks must be determined continuously and dynamically; rigid endpoint policies are not enough.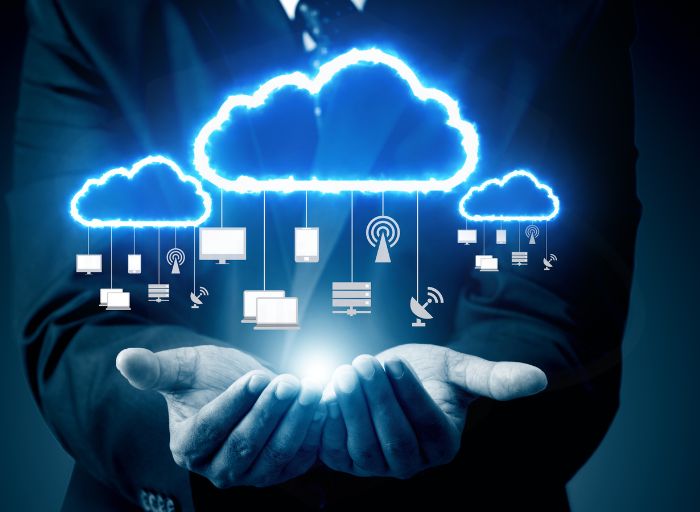 The eBook "Cloud-based Endpoint Security" shows how the Zero Trust approach can ensure that endpoint protection can meet the requirements of Hybrid Work. This prevents known endpoints from being falsely classified as secure. Instead, every endpoint, application, network, cloud and user is first classified and vetted as a risk.
Here's what comprehensive endpoint protection looks like
In addition to being cloud-based and implementing zero trust, modern endpoint protection should be able to offer other features, including control of all endpoint interfaces and applications. Last but not least, the endpoint protection of choice should also be able to help reduce the so-called human vulnerability, for example by actively supporting users with security advisories.
Many endpoint attacks try to trick the user into unintentionally making the cyberattack successful. For example, many endpoint attacks are made possible by users clicking on contaminated links and downloading and installing malicious programs. Endpoint protection must prevent this by making it easy for users to observe security instead of enabling an attack due to a lack of caution.