There are many different types of hosting services out there. For web designers, developers, and business owners, reseller hosting is a popular choice. However, what is reseller hosting, 🤓 and is it the right solution for you?
Understanding reseller hosting and how it works can help you decide whether it suits your needs. As with any category of hosting, it has its pros and cons. Therefore, the key is knowing what to look for.
👉 In this post, we'll explain reseller hosting and how it works. Then, we'll discuss some essential features of reseller hosting and explore some of the top providers.
Let's jump in!
An overview of reseller hosting
In reseller hosting, you purchase web hosting services from a larger host and then resell those services to customers. As a reseller, you can set your prices and package services as you see fit.
This type of hosting is popular with web designers and developers who want to offer hosting to their clients. Furthermore, this hosting setup is attractive to businesses that want to resell hosting and generate additional revenue.
Even if you're just a solo user with your own websites, some individuals also prefer reseller hosting because it makes it easier to isolate your websites from one another. Why? It's because you can create a separate account for each website.
However, there are also some disadvantages to consider, such as providing customer support and increasing competition from other resellers. Additionally, when shopping around for reseller hosting options, there are some key factors to consider and look for.
What to look for in reseller hosting
The reseller hosting market has many web hosting companies with varying service levels. Therefore, it's essential to evaluate each provider carefully.
To find the best reseller hosting company, you'll need to look for specific features that will make your reselling experience more successful. Let's discuss some of the most important factors!
White label solutions
Scalable server resources
An easy-to-use control panel
Automated backups
Support for you and your clients
A money-back guarantee
White label solutions
There are two main types of reseller hosting: white label and private label. In white label reselling, the reseller is branded as an independent company. In other words, you'll be able to use your branding with your clients.
With private label reselling, the parent company's branding is visible to the customer. Therefore, your clients will know that their hosting services come from a third-party business.
White label reselling is more expensive, but it provides more flexibility for the reseller. Essentially, you'll be able to run your business as you like.
Furthermore, we recommend looking for client billing solutions such as Web Host Manager Complete Solution (WHMCS). This platform enables you to collect customer payments, send invoices, allocate taxes, and more.
Scalable server resources
As your reseller business grows, you will need to scale your server resources to accommodate your increasing number of customers. If you choose a reseller hosting company that does not offer scalable server resources, you may have to switch to a new provider as your business grows.
This transition can be costly and time-consuming. Therefore, choosing a reseller hosting company that offers scalable server resources from the beginning is crucial to saving time and money.
An easy-to-use control panel
You should consider choosing a provider that offers a variety of control panel options. Without a control panel, you won't be able to manage your reseller services easily. The most popular reseller panels are cPanel and Plesk:
These two reseller panels offer a wide range of tools to help you manage your reseller account. These features include intuitive interfaces, reseller-specific features, support for multiple domains, and 24/7 customer support.
As we mentioned above, you'll also want to look for client billing management solutions, such as WHMCS, if you plan to bill other users.
Automated backups
Backing up your reseller account is vital if something goes wrong and you lose data. Automated backups will ensure that your data is always backed up and safe so that you can restore it if necessary.
Automated backups can save you time and hassle, giving you peace of mind. Furthermore, you don't have to worry about inconveniencing your customers.
Support for you and your clients
If you have any problems with your reseller account, you should be able to contact customer support for help. Make sure that the company you choose offers 24/7 customer support so that you can always get the assistance you need.
⌛ However, it's best to find a provider that offers support not only for you as the reseller, but also for your clients. This service will ensure that you're able to address customer issues in an efficient and timely manner.
A money-back guarantee
The hosting company you choose should offer a variety of reseller plans so that you can find one that fits your needs and budget. However, it's also wise to select a provider offering a money-back guarantee, in case you're unsatisfied with the service. This guarantee can give you peace of mind and let you evaluate the provider's offerings.
Five top reseller hosting providers
Now that we've addressed what reseller hosting is and how it works, it's time to look at some options for your business. Here are five of the top reseller hosting providers (in no particular order):
Bluehost
A2 Hosting
SiteGround
Liquid Web
InMotion Hosting
1. Bluehost
Bluehost is a popular hosting provider with an excellent reseller hosting service called Reseller Club. It includes more than 800 products you can sell directly to your customers. Additionally, Bluehost offers unlimited white-label cPanel accounts and lets you choose between Linux and Windows plans.
Pricing starts at $16.99 per month for the Essential reselling package. This plan includes unlimited websites, 40 GB disk space, and 800 GB data transfer.
2. A2 Hosting
A2 Hosting is another popular hosting provider that offers A2 reseller hosting. All plans use the Web Host Manager (WHM) tool and include white labeling options. Furthermore, these packages are built for performance and speed, with Turbo Reseller Hosting plans offering even more optimization features and tools.
A2 Hosting reseller plans start at $18.99 per month. This package includes 60 GB storage, 600 GB data transfer, and support for 40 client accounts.
3. SiteGround
SiteGround is a quality WordPress host with a fast loading speed and strong customer support. Its reseller packages support unlimited hosting accounts and come with many features and tools for streamlining your workflow.
SiteGround reseller plans start at $6.69 per month. This package includes unlimited websites, 20 GB storage, and free WordPress installations and databases. You must purchase billing software separately.
4. Liquid Web
If you're looking for a reliable, managed reseller hosting, Liquid Web is worth considering. It offers solutions for virtual private servers (VPS), Linux and Windows cloud services, and dedicated services. Furthermore, Liquid Web enables you to customize your plans according to your needs.
While Liquid Web can be a pricier option for new users, the dedicated plans have many features and tools that simplify account management. It's also an excellent choice for businesses needing a lot of storage space.
Liquid Web plans start at $99 per month for a dedicated Bronze plan. This package includes 8 GB SDRAM, two 240 GB storage drives, and 260 GB backups.
5. InMotion Hosting
Rounding out our list of the top reseller hosting providers, there is also InMotion Hosting. This popular host offers high bandwidth and disk space, reseller features, and affordable prices. Furthermore, InMotion has reliable support and a free domain reseller account with all plans.
Pricing for InMotion Hosting starts at $15.39 per month for the R-1000S plan. This package includes 80 GB storage, 800 GB bandwidth, and 25 cPanel accounts.
Try out reseller hosting today
As we discussed in this post, there are a handful of key factors to look for in a reseller hosting provider. These include white-label options, solid support, automatic backups, and scalable server resources.
If you want to find even more options, we have 🎁 a complete roundup of the 10+ best reseller hosting providers.
Do you still have any questions about reseller hosting? Let us know in the comments section below!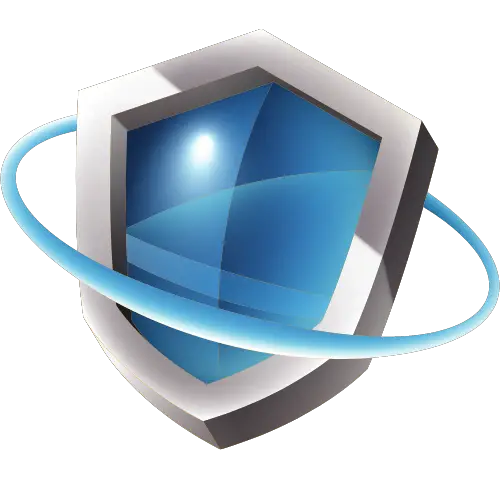 Information Security Asia is the go-to website for the latest cybersecurity and tech news in various sectors. Our expert writers provide insights and analysis that you can trust, so you can stay ahead of the curve and protect your business.  Whether you are a small business, an enterprise or even a government agency, we have the latest updates and advice for all aspects of cybersecurity.