If you want to protect your data, you must be prepared to test your security system. That's why more and more companies are hiring ethical hackers to uncover vulnerabilities in their systems. The concept, also known as Bug Bounty, helps to strengthen security systems by gaining the expertise and perspective of external security researchers, thus protecting data more effectively.
Digital security is becoming increasingly important in the current era and, at the same time, is becoming a major challenge: hackers' techniques are becoming more sophisticated and political conflicts also pose a threat online. For companies, organizations, and all individuals who operate online, achieving a high level of security has become an almost insurmountable task. Companies that offer a security solution for their customers' sensitive data, in particular, must therefore adopt dynamic ways to protect it effectively.
Collective Intelligence Promotes Digital Security
Companies that offer to keep their customers' sensitive data safe have a responsibility to demonstrate how the data is being secured. And must ensure that continuous work is being done to ensure that this will continue to be the case in the future. How companies guarantee internally that their customers' data is reliably kept safe is easy to demonstrate. However, proving that external intrusion is also not so easy requires the validity of tests conducted by external security professionals – such as in penetration testing studios or by ethical hacking communities.
Good relationships with external security researchers are therefore proving invaluable to organizations pursuing maximum digital security. Through bug bounty programs, companies enlist ethical hackers to uncover potential vulnerabilities in their software. They bring a fresh perspective on the system and bug hunting as outsiders.
Rewards Ranging from $300 to $1 Million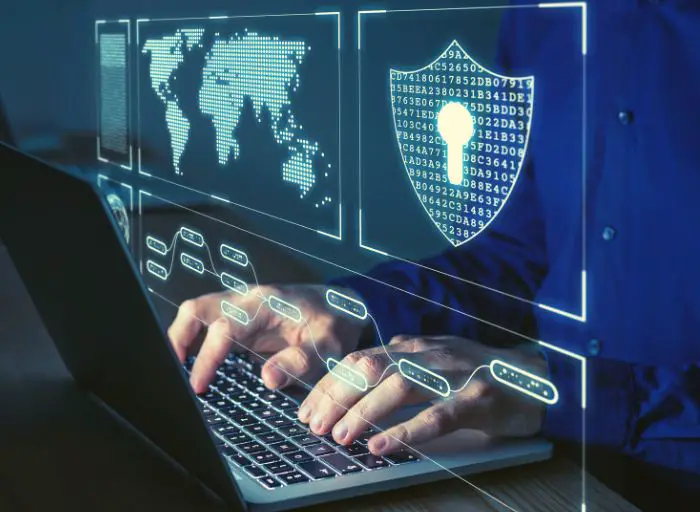 The hackers' commitment is rewarded: if they find a bug in the system and report it, they receive a bonus. Even the discovery of minor security gaps is of great importance for the optimization of the security system and is therefore rewarded. For example, in the Bug Bounty program of the Canadian company 1Password, the rewards for uncovering security holes range from $300 to $1 million.
So far, the average reward paid out has been $900 because the security vulnerabilities found since the Bug Bounty program launched in 2017 have all been minor and posed no threat to the confidentiality of sensitive customer data. The in-house development team was able to easily fix them, reducing the risk of attack. Those who find more serious bugs get a higher reward: to safely collect the $1 million, they can also participate in the "flag challenge." The playful approach – in conjunction with the record bonus – is intended to provide external security professionals with a particularly lucrative incentive.
In the challenge, a so-called "flag" must be captured in the style of a classic flag-stealing game. This note in a white-box test environment contains a striking poem. Whoever can describe the steps to capture the flag in detail and quote the poem will win one of the highest Bug Bounty awards ever offered. The decision to do so is no coincidence: the higher the bounty, the greater the community's interest in participating in the company's Bug Bounty, thus strengthening its security system.
How the Bug Bounty Program Works in Detail
The bugcrowd platform is the connecting link between 1Password and an ethical hacker community. In addition to the community, the platform also provides the framework for program rules and privacy.
After registering via bugcrowd, security researchers gain access to a vault where all information and help are available for testing. In addition, participants receive access to documentation on recently found security vulnerabilities that could provide clues to others.
What is to be tested is defined within a scope. The program covers all server-side APIs. White-box test environments are also available, allowing researchers to attack the system more directly. API documentation is provided to the best of our knowledge. It is also defined which errors found are recognized and which are excluded.
Bug Bounty as Part of A Sophisticated Security Puzzle
In addition to the Bug Bounty program, the Secure Software Development Life Cycle at 1Password also includes more than a dozen externally conducted penetration tests each year, and published results. Internal measures also ensure the unconditional security of customer data. For example, testing and review programs reinforce the company's strong data privacy and security culture. In addition, each product development team includes developers specializing in cybersecurity, and the development teams' expertise is continuously trained and developed as part of a security ambassador program. The Eyes of the Month program also rewards employees who report serious security issues.
Conclusion
By supporting ethical hackers, companies have a chance to quickly get ahead of real attackers in the cybersecurity race – and therein lies the great value of bug bounty programs. Only those open about their security vulnerabilities have the chance to fix them and thus guarantee their customers the greatest possible system security. This process should never involve only internal professionals; a holistic security solution also requires external security experts. Programs such as Bug Bounty are a welcome tool for uncovering security gaps, thus providing the best protection for secret data.