VMware vSphere is one of the most widely-used server virtualization solutions available on the market. And vSphere Web Client is the recommended client to access and manage the vCenter Server environment, especially for version 5.1 and later. It is a cross-platform web application that allows you to manage ESXi hosts without installing the legacy vSphere Client software.
Find out more about the vSphere Web Client and how you can combine it with the Parallels® Remote Application Server (RAS) Virtual Desktop Interface (VDI) solution.
What Is the vSphere Web Client?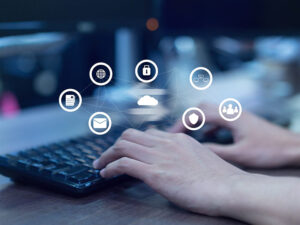 vSphere Web Client is essentially an administrative interface that VMware administrators can use to access VMware hosts. It allows administrators to create new virtual machines and manage existing ones and their resources. As a cross-platform web application, it can be used on all supported operating systems through the supported versions of different web browsers.
The key benefit of using vSphere Web Client over the traditional, Windows-based vSphere one is flexibility. Administrators can work from any location and use any OS, including Linux and macOS. On the downside, it is based on Apache Flex, which requires Adobe Flash to run; however, it does also utilize an HTML5 web client. It has complete feature parity with the vSphere desktop client plus a few additional advantages and functionalities.
How to Log In to vCenter Server by Using the vSphere Web Client
To control your vSphere inventory, log onto vCenter Server through the vSphere Web Client.
It is installed as part of the deployment of the vCenter Server on Windows or the vCenter Server Appliance in vSphere 6.0 and later. In this manner, the same vCenter Single Sign-On instance is always pointed to by the vSphere Web Client.
The Procedure
Launch a browser and type https://vcenter server ip address or fqdn/vsphere-client into the address bar to access the vSphere Web Client.
Click Login after providing login information for a user who has access to vCenter Server.
Choose the right course of action in accordance with your security policy if a warning notice about an untrusted SSL certificate displays.
What Is the vSphere Suite?
Known formerly as VMware Infrastructure, vSphere is a server virtualization product from VMware. vSphere is a software suite with several components, including ESXi, vCenter, vSphere Client and many more.
The ESXi Server is a type 1 hypervisor on which all virtual machines and guest OSes run. It conceptualizes compute resources such as processors and storage into multiple machines. The vCenter Server is a centralized management tool for managing virtual machines, ESXi hosts and all dependent components.
System administrators can access vCenter Server remotely to create, clone and manage virtual machines through vSphere Client.
The vSphere Suite also includes other components and services such as:
vSphere Distributed Switch for connecting a virtual switch to multiple hosts simultaneously for network optimization.
Virtual SMPs for allowing VMs to use multiple physical processors at once.
vMotion for live migration while virtual machines are running.
Storage vMotion for live migration of virtual disks and configuration files.
vSphere High Availability for using available servers to restart failed VMs.
Fault Tolerance for creating backups of workloads on various servers.
vSphere Software Development Kits for users to access some vSphere components.
VMware DRS for balancing computing power.
Storage DRS for managing storage capacity and I/O for all datastore collections.
What Are the Benefits of vSphere Web Client and Other Client Options in vSphere?
There are several client options for managing vSphere environments. In addition to vSphere Web Client, there is the legacy C# client, HTML5-based vSphere Client, Host Client, vSphere Appliance Management UI (available for vCenter Server appliance) and PSC Management UI.
The vSphere C# client was once ahead of the vSphere web client in terms of feature parity but not anymore. The web client offers all the features and benefits of the legacy C# client and much more:
It can run on any OS, unlike the C# client that requires a Windows OS.
It offers all the latest vSphere features such as bookmarking URLs, saving work-in-progress, displaying recent objects, saving user interface (UI) customizations and viewing all vCenter servers and inventory objects in a single interface.
Maintenance is comparatively hassle-free, as all plug-ins are installed on the server-side, and administrators don't need to update individual client instances.
What Is the Future of vSphere Web Client?
In 2017, VMware announced that future versions of vSphere will not support vSphere Web Client. The vSphere Client (HTML5) has finally reached complete feature parity with the Web Client, and it will be the only client available for managing the vSphere workflows in vSphere 7. Although the vSphere Web Client is still supported on version 6.5 and 6.7, administrators will have to shift to the HTML5-based vSphere client very soon. That's because vSphere Web Client uses Adobe Flash, and Adobe will not be supporting Flash by the end of 2020. So users will have to upgrade to vSphere 6.7 and use the vSphere Client(HTML5) for managing their ESXi hosts.
Parallels RAS and VMware vSphere
With Parallels RAS, organizations can build a flexible infrastructure and leverage different cloud deployment models, including private cloud, public cloud and hybrid cloud. It also supports the hyperconverged model deployed on-premises or on the cloud. For hyperconverged deployments, Parallels RAS supports all major hypervisors. Its support for VMware vSphere allows businesses to deploy and manage virtual desktops on ESXi hosts with ease.
Download a 30-day trial of Parallels RAS for managing your preferred deployment models!
Download the Trial