The Basic Plan Is Really Basic, but the Other Two Are Great
Let's start with the standard features. Three plans are available, out of which the basic one, StartUp, supports only one website, while the other two support unlimited websites. I signed up to StartUp, which comes with 10GB of SSD storage space and enough bandwidth to support around 10,000 monthly visitors.
Scaling up to the two advanced plans will net you more space and more bandwidth, plus the keys to many advanced features. The recurring theme in this section is going to be how the basic plan lacks most of the features that used to make SiteGround great. The advanced plans are much better in this sense, but also more expensive.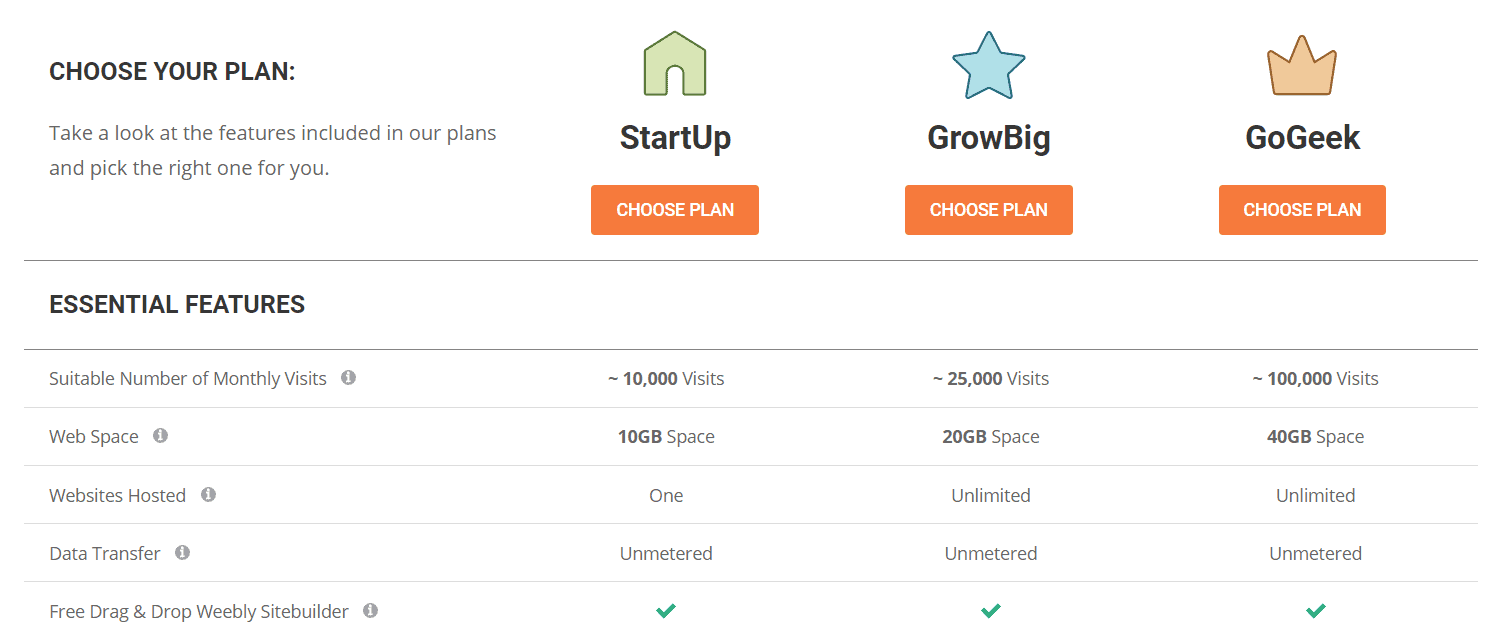 Anyways. All plans are based on the NGINX web server technology, one of the most advanced and powerful options available today. This alone is enough to put SiteGround ahead of many old-fashioned competitors.
SiteGround has recently opted to stop using the popular cPanel control panel, and instead has developed its own panel – Site Tools. How does that affect you? For starters, you don't get the Softaculous auto-installer and its handy library of one-click scripts for hundreds of CMS (content management systems). Instead, you get SiteGround's App Manager, which supports 18 CMS installations. If your app of choice isn't on the list, you'll need to install it manually.
Popular choices like WordPress, Joomla, and Drupal are obviously supported, but more advanced options, like the Laravel and Symfony frameworks, can only be installed manually (Laravel is installed on all servers by default). In any case, if you're all about WordPress – there's nothing to worry about.
But even for you WordPress users, things aren't as easy as they used to be. Softaculous lets you easily launch a staging version of your website, which allows you to try out changes without affecting the live site. SiteGround's Site Tools does let you create a staging version, but SiteGround has disabled this option in the basic plan.
What about security tools? You know, the stuff that protects you because the internet is a wild jungle? Well, some basic security tools, such as a WAF (web application firewall) and a proprietary monitoring system, are included with all plans by default. If you want the peace of mind that advanced security can provide, you'll have to pay extra.
I'm assuming that at this point you won't be surprised to hear that Git, a popular development tool that almost all cPanel hosts offer, is also not included in the basic SiteGround plan.
Keep in mind that as long as your needs are basic, SiteGround still gets the job done. I'd even say that it gets it done very well. The problem is that it used to be a service that could do it all, and suddenly offering less is always an ominous sign.
At least SSL certificates are still available with every plan. This simple but crucial addition to your website secures your visitors and their data, so be sure to activate it. SiteGround's SSL manager makes it very easy, and my certificate got an A score from Qualys. All excellent news.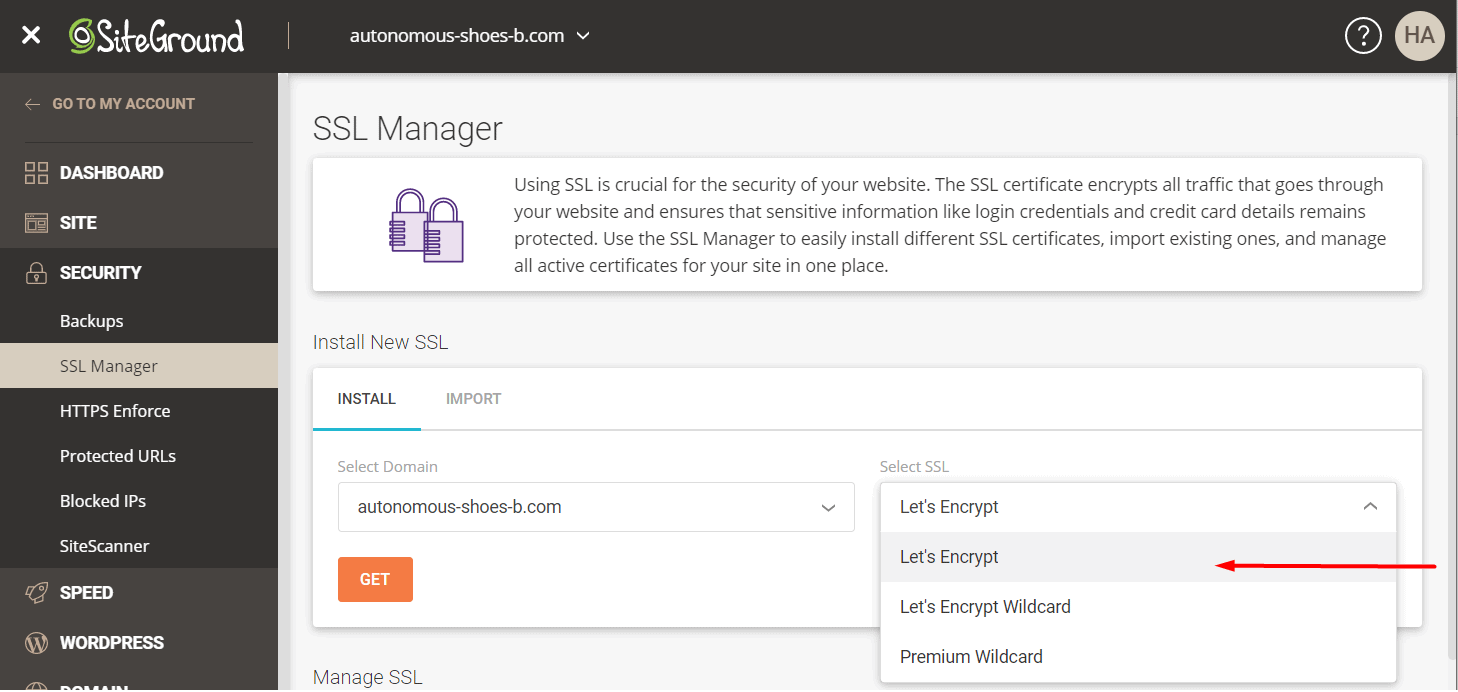 What else does SiteGround have for us?
Automatic System Backups
Backups are one of the most important aspects of hosting, as anything could go wrong at any time. SiteGround automatically backs up your entire system, every day, and keeps each backup for a good 30 days. Few other hosts provide this feature on their basic plan, and some don't have it at all.
However, on-demand backups, a basic feature that all other hosts do provide, is available only on the advanced plans.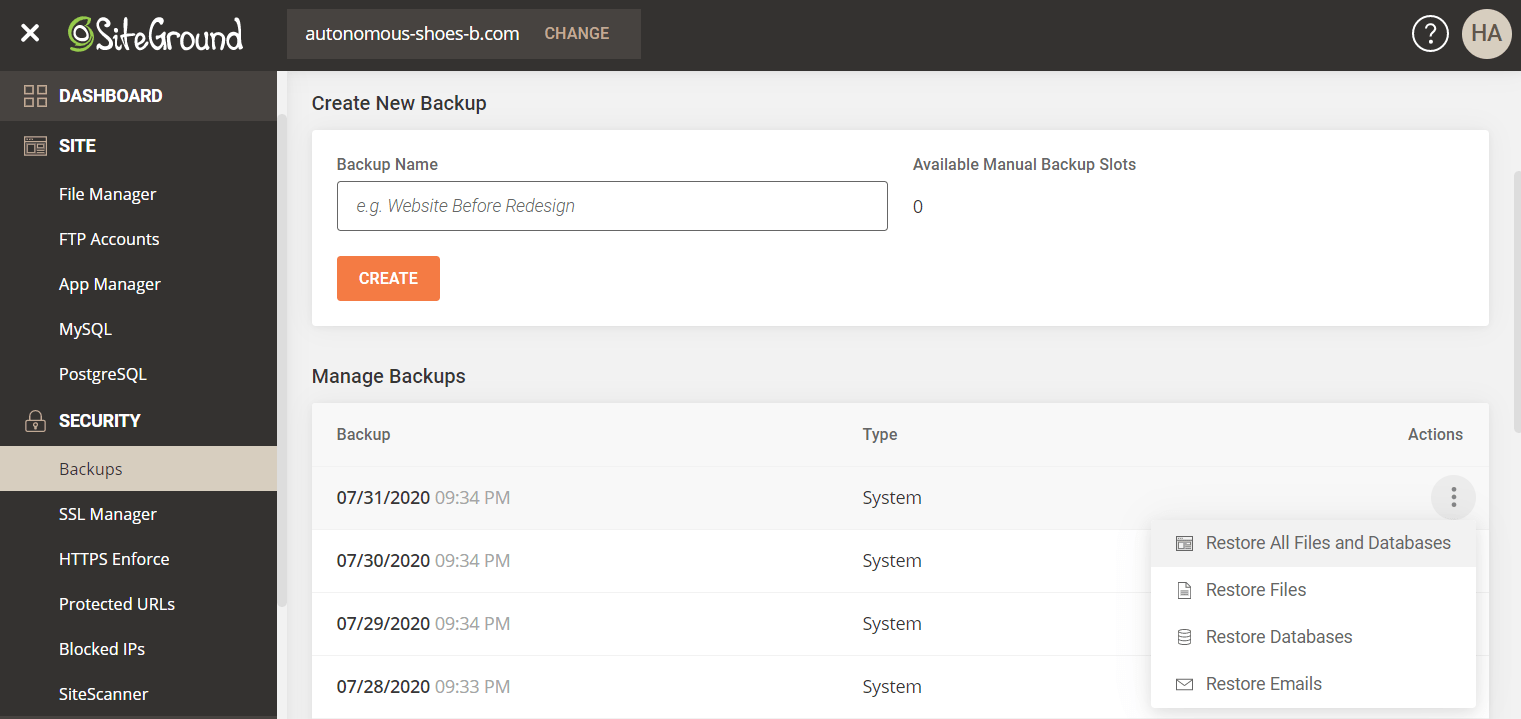 SuperCacher Performance Booster
Caching is the best. Your web server creates copies of your site, and instead of rebuilding each and every page for each and every visitor, it just sends them the cached versions. This takes a huge load off your server, allowing you to serve more visitors and do it much faster.
SiteGround does offer this option, but it limits its power in the basic plan. You'll get some basic caching, but to enjoy the real thing… you'll have to upgrade to one of the advanced plans.
Automatic Website Migration
If you have a website hosted elsewhere, you can use the automatic migration option in the panel. The process is simple enough: just install a plugin on your current website and enter the generated token in the SiteGround panel.
This will work for simple websites, but if your website is too complex (many plugins, custom additions, special fields, etc.) there's a good chance of problems.
You can choose to migrate your website manually via FTP, File Manager, or MySQL – or you can pay extra for a "professional migration" and have SiteGround's experts take care of everything for you. It's nice to know this is an option, but it also happens to be an option many web hosts offer for free.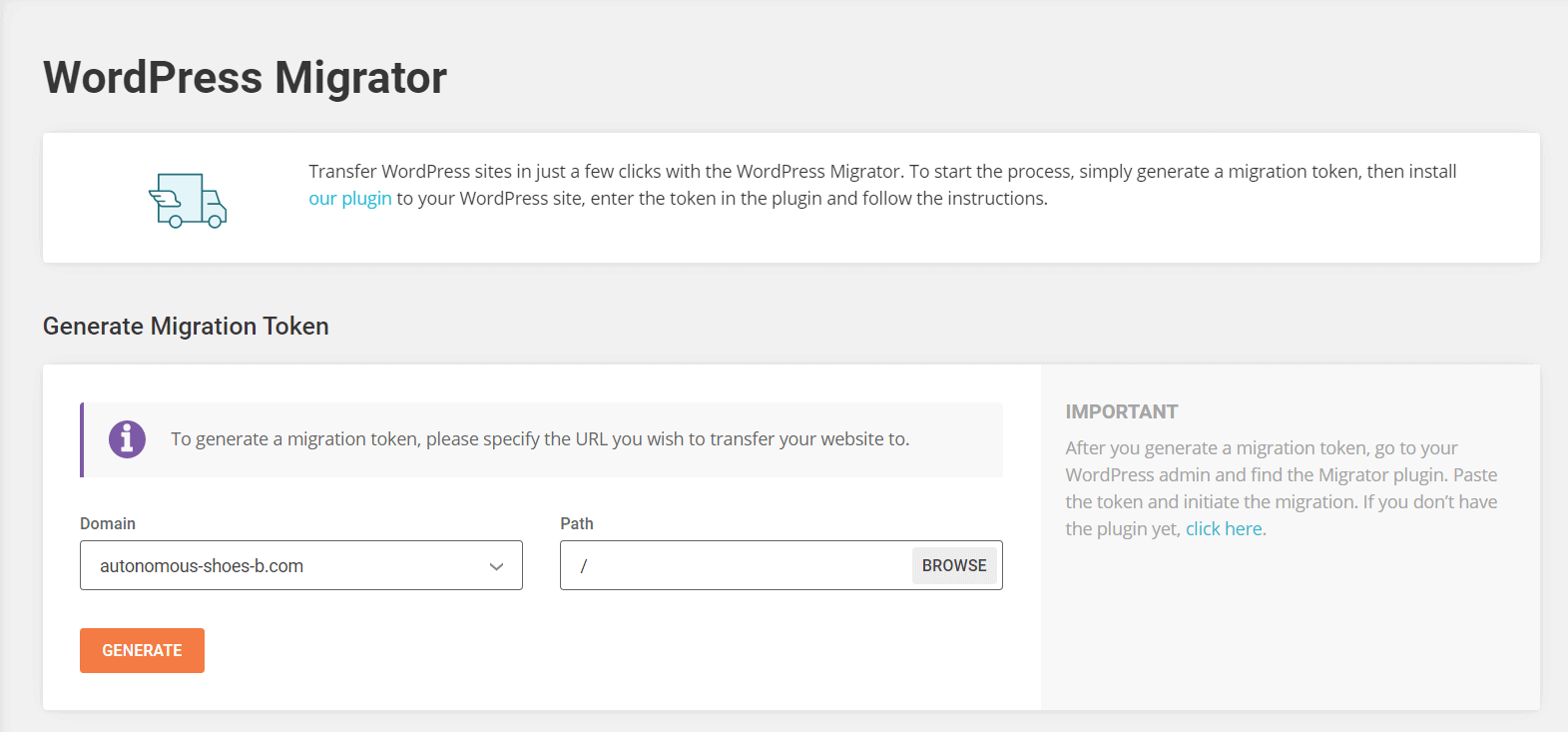 Before we move on, let me just sum up this whole features business real quick – the basic plan is one of the most basic I've ever seen. The two advanced plans are rich with powerful features, and deliver an experience much closer to what I expected.