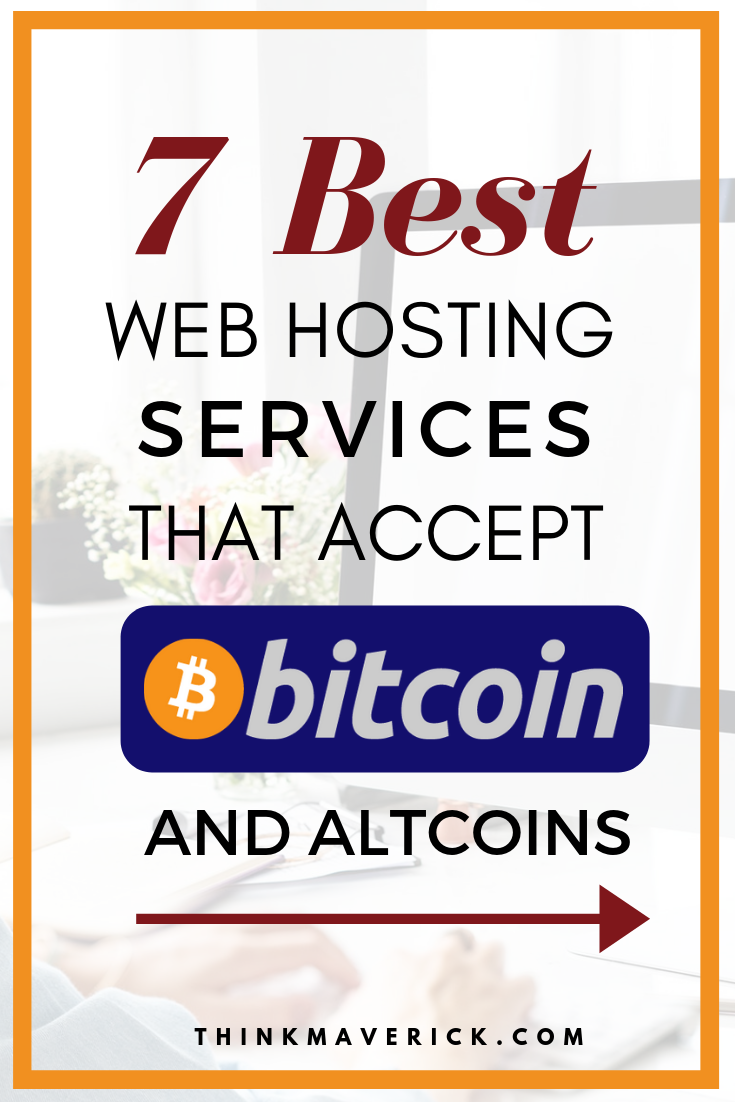 Looking to turn your Bitcoin and altcoins into "real money"?
Then you may be interested in starting your own website or blog.
Right now, we're early in the days of crypto.
Although Bitcoin has yet to become a widely used facet of daily life, more and more retailers have started to accept Bitcoin as a payment option.
Whether you're looking to make money blogging, establish a personal brand or run an eCommerce site, one of the best way to spend your Bitcoin is buying a cheap hosting plan + a domain name.
Fortunately, there are few hosting companies that have been quick to adopt payment processors and begin accepting Bitcoin, despite its dramatic price volatility (in US dollar terms).
In this post, I've handpicked the top 7 web hosting services that accept Bitcoin and altcoins as a legitimate payment method.
Bitcoin, as we all know, is a borderless decentralized P2P (peer-to-peer) digital currency that enables instant payments to anyone anywhere in the world.
No central authority, government or financial institution will manage the transactions. Which means it's available to anyone regardless of your financial circumstances. This is greatly beneficial for unbanked people.
Even you have access to credit cards, you may want to consider using Bitcoin and altcoins for transactions. Here's why:
Bitcoin and cryptocurrency transaction fees are lower. With bitcoin, you can avoid paying unreasonably high card fees. Because the middleman needed for making a payment with fiat currency is no longer needed.
You don't need to have a bank account. As long as you're holding your bitcoin on your own wallet, you're actually carrying a bank with you. Unlike traditional banking system, no paperwork and personal information are required to use Bitcoin and other cryptocurrencies, which brings me to my next point…
Extra privacy. It's nearly impossible to extract personal information from a transaction made with cryptocurrency. And you aren't required to share your identity and location.
* Did you know that banks and credit card service providers have all your personal information (name, date of birth, address, ID, etc)?
When you are making transactions using credit card, unknowingly you're actually exposing your entire account to risk.
But bitcoin cryptocurrency is different, it's anonymous in the sense that you don't have to provide any of your personal details to any third party. To make a payment with Bitcoin, all you need is the private key and address.
As we move beyond the price volatility phase and more people grasp the benefits of bitcoin (safer, faster, cheaper) without relying on a third party, mass adoption will eventually take hold.
For now, let's take a look at some of these forward-thinking and progressive web hosting companies that accept bitcoin and altcoins.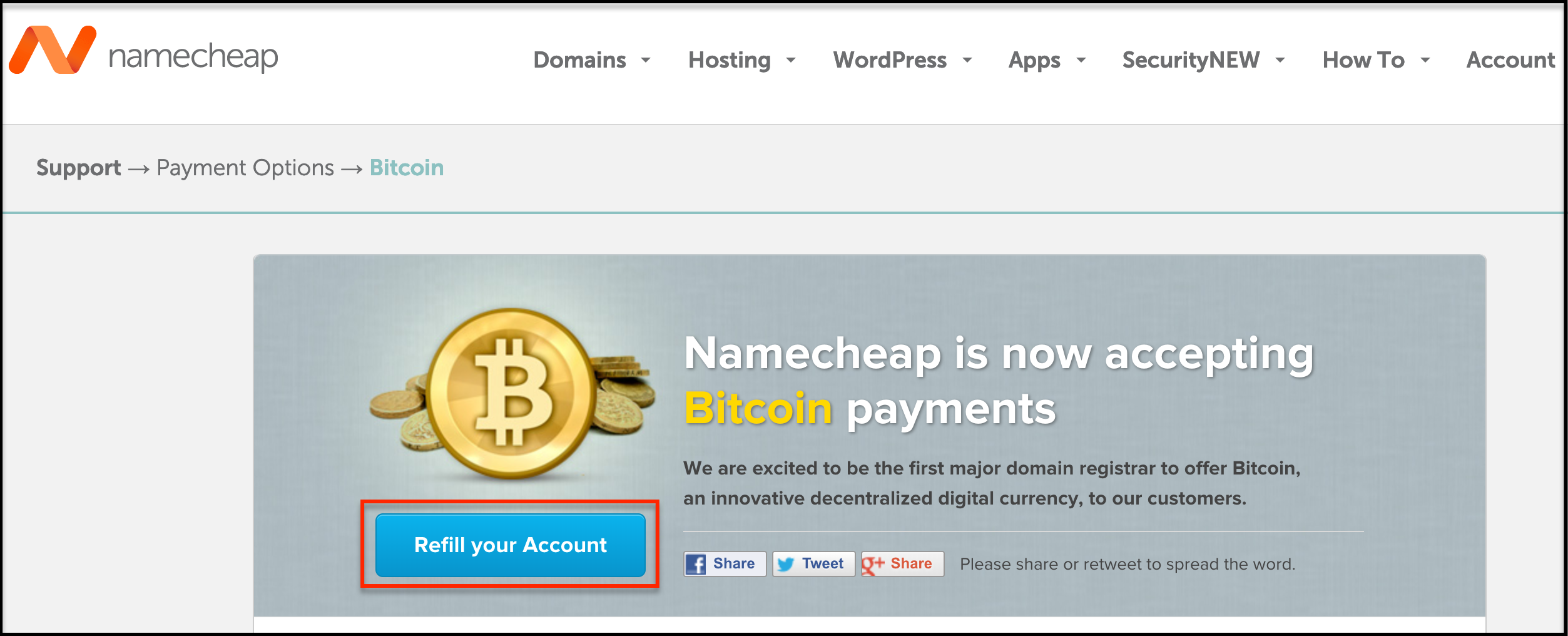 Of course, I will start my list with Namecheap, the first major domain name registrar in the world that takes bitcoin as a means of payment since 2013.
If you have been in the blogging sphere for some time, you probably would have heard of Namecheap.
Founded in 2000, Namecheap is a leading ICANN accredited registrar, offering reasonably priced domain names, SSL certificates, WhoisGuard and web hosting. They have shared hosting, WordPress hosting, cloud hosting, dedicated servers and more.
In addition to PayPal, Visa, Mastercard, and American Express, you can choose to pay with Bitcoin for any of their services.
The fact that Namecheap still sticks firmly to their decision to accept bitcoin ever since 2013 despite all the negative sentiment, price volatility, the panic and bad-mouthing, is definitely an accomplishment worth applauding.
If you're ready to create your own web presence, simply use the link below to activate your discount code and buy a domain from Namecheap
Activate Namecheap Coupon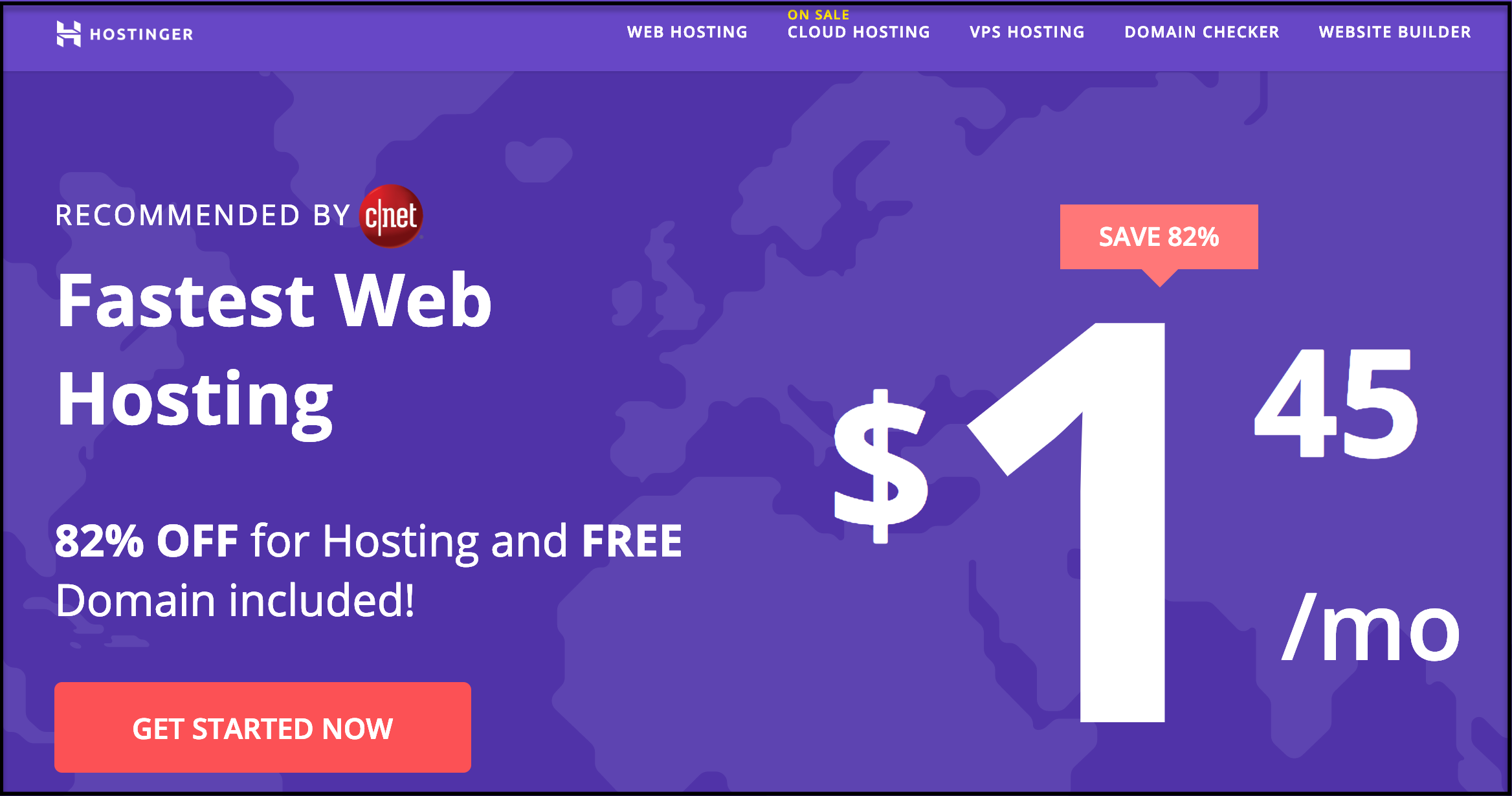 Hostinger is a reliable web hosting provider, who've been operating in the hosting space since 2004.
Undoubtedly, Hostinger has withstood the test of time, offering exceptionally cheap web hosting with premium features, ultimate quality.
They've rapidly grown its user base to over 29 million in 178 countries. That's pretty impressive growth for a company that started out as a free web hosting service with no advertising in 2007.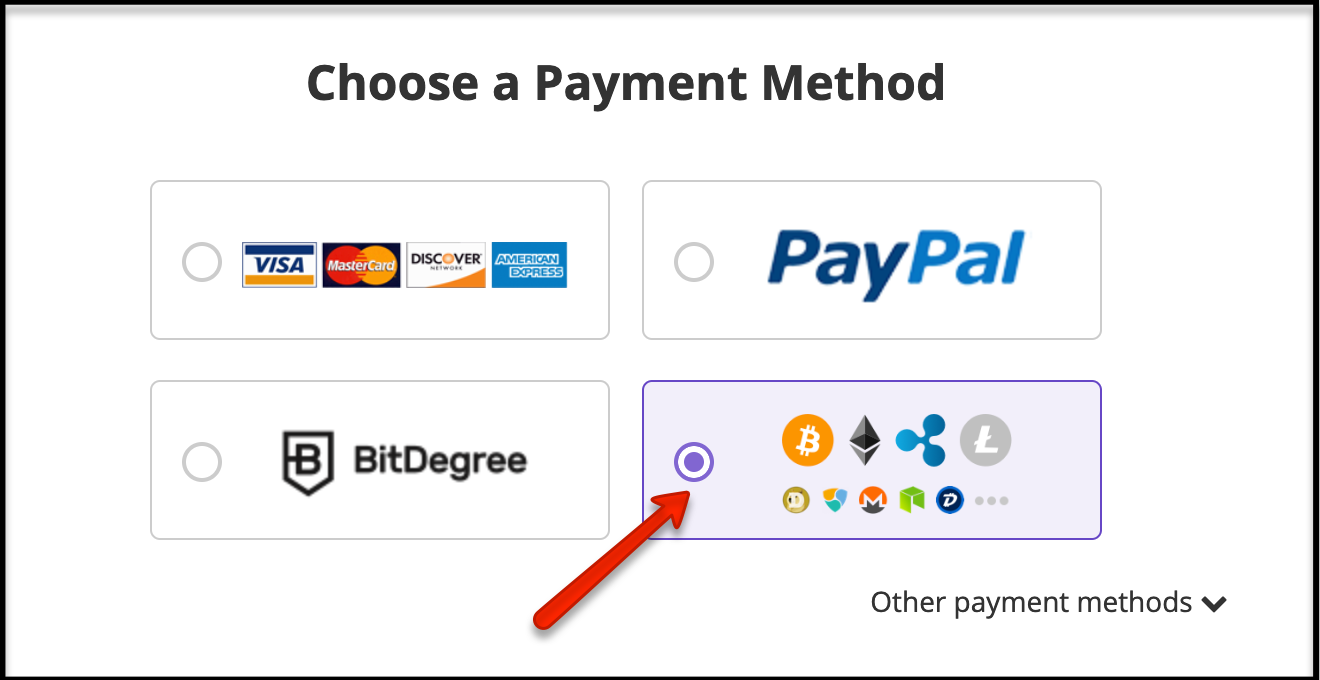 With the primary focus of providing easy-to-use hosting to beginner bloggers and developers, it's no surprise that Hostinger has quickly adopted bitcoin and altcoins as a payment option.
"The last thing we want is for a talent with a great idea for the Internet to give up on it just because they do not have the chance to pay for the tools that will make it happen."

– Hostinger
They offer various hosting options. To get maximum Hostinger discount, you'll need to get the hosting plan for 48 months in advance. Also, to claim your free domains, go for the Premium or Business plans.
You can pay for their services using any of the following cryptocurrencies:
Bitcoin
Bitcoin Cash
Litecoin
Dash
Dogecoin
Ethereum
Ethereum Classic
Komodo
MaidSafeCoin
PotCoin
Qtum
USD Tether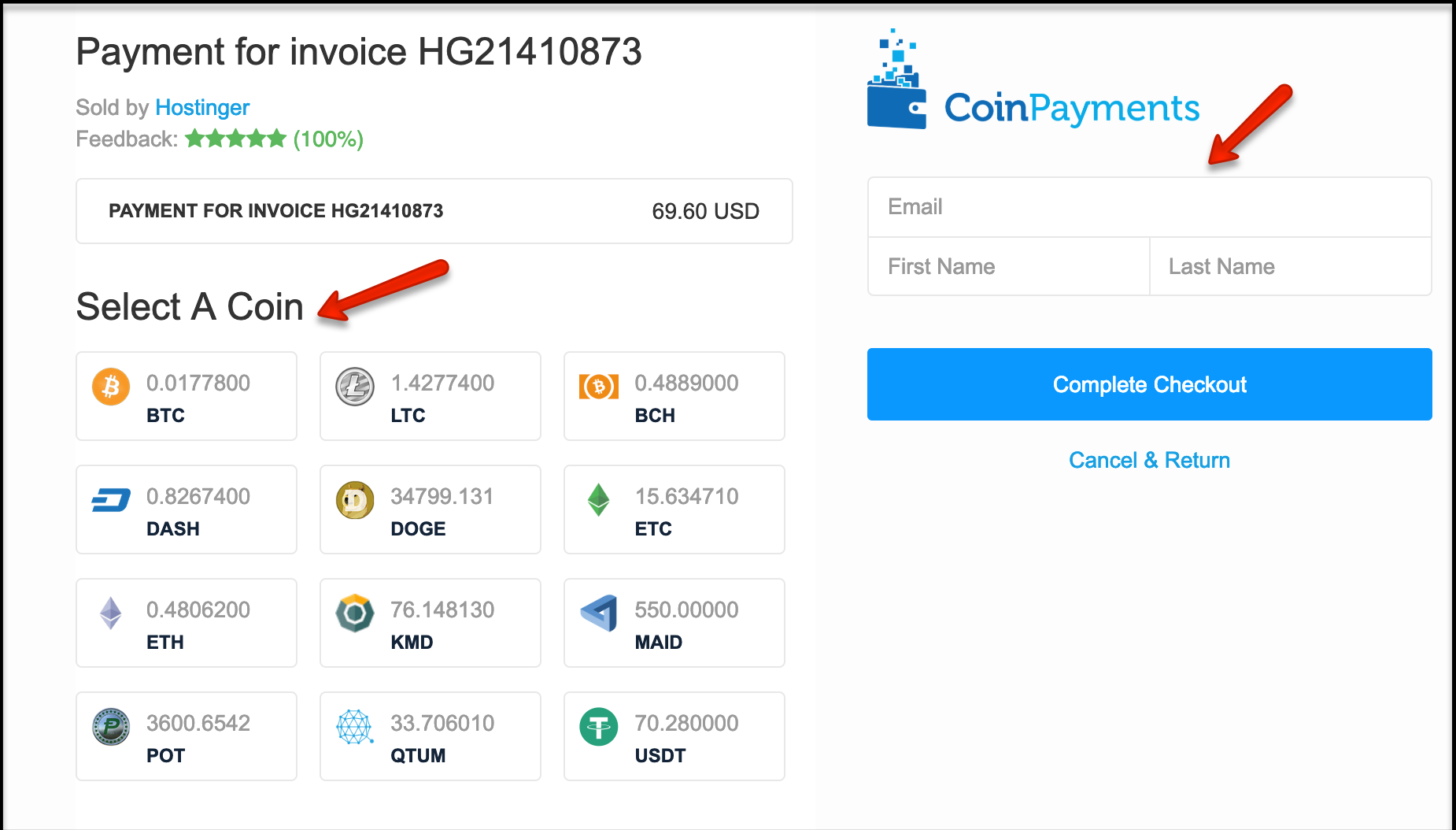 However, there's a certain risk you have to know if you choose to pay with cryptocurrencies, (1) all bitcoin and altcoin transactions are irreversible, thus there's no refund, (2) the price of virtual currencies can rise and fall really fast.
If you're paying in cryptocurrencies, you'll need to select a crypto coin that you'd like to use. It'll instantly show you the USD equivalent in cryptocurrencies.
Enter your email and name and click "Complete checkout" to proceed. You'll be taken to a page where it shows the bitcoin address, amount of bitcoin and your payment ID.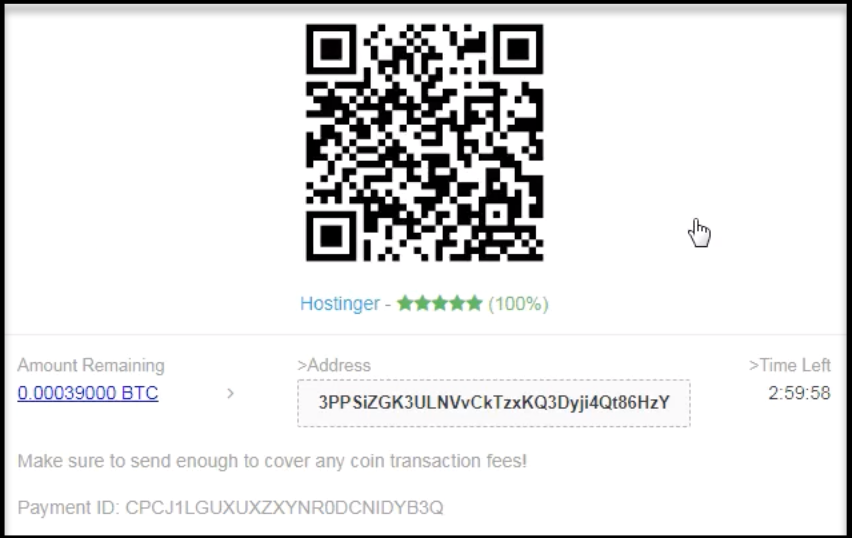 You're given 3 hours to send your payment to the bitcoin address displayed on the screen.
Make sure you send enough bitcoin to cover the transaction fees.
Click here to get started with Hostinger.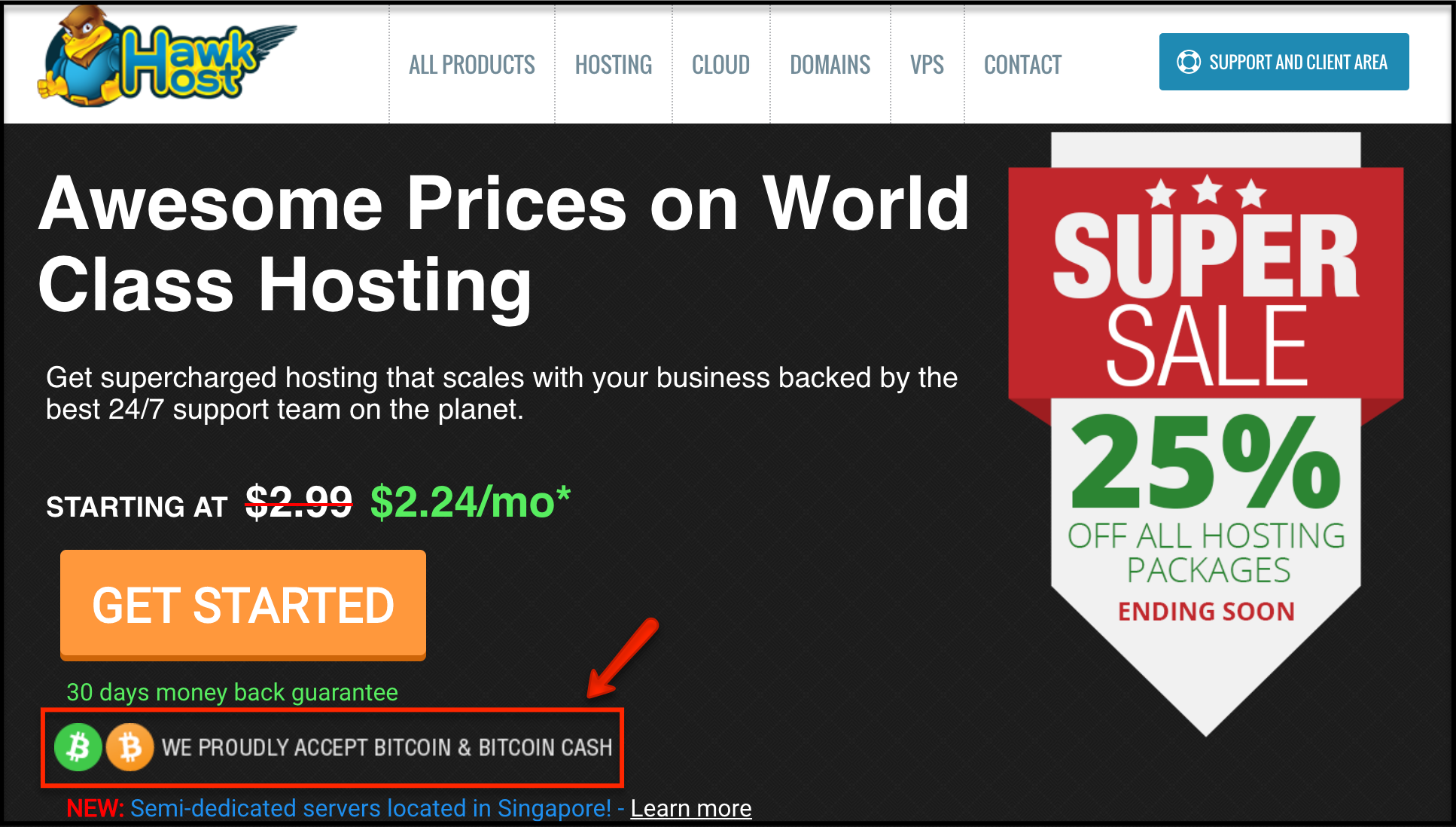 Founded in 2004, HawkHost is another top web hosting company that proudly accept Bitcoin and Bitcoin cash for their services.
What makes HawkHost different is that they offer a 30-day money back guarantee even if you pay in Bitcoin. Now you can start using Hawkhost plan at NO risk.
During your first 30days, at any time, if you feel that it's not what you want, you can get your money back, no question asked! This is a plus since most web hosts don't offer money back guarantee for Bitcoin payments.
After choosing the hosting plan that you want, select Bitcoin/Bitcoin Cash in the payment details to proceed.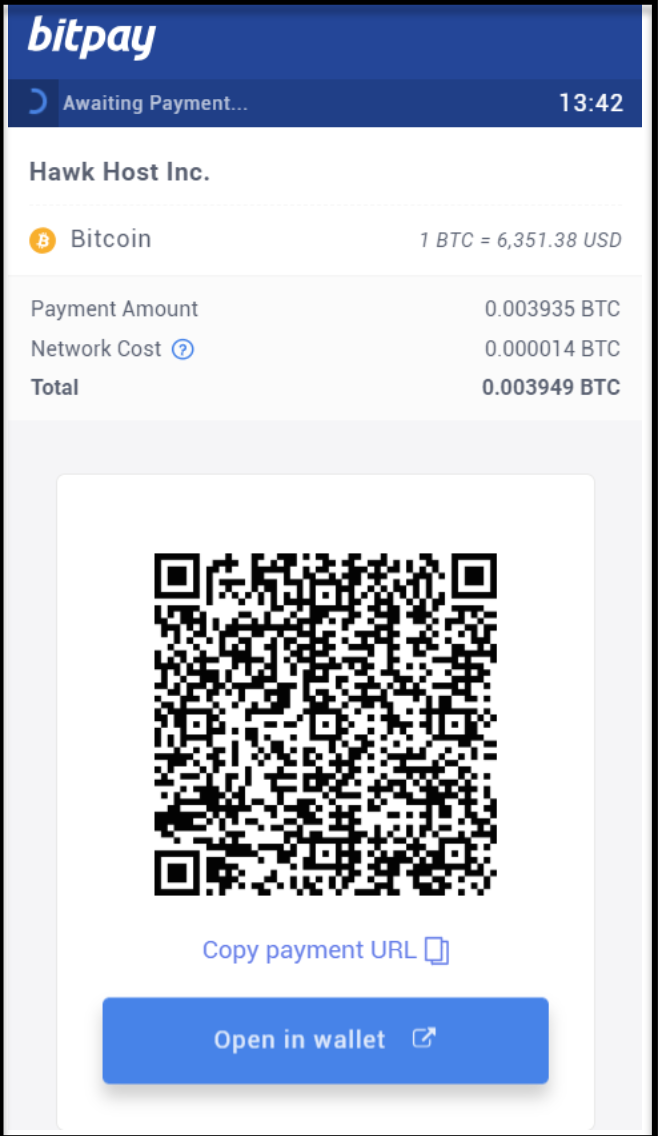 Next, you'll see a 2D barcode on the processing page, hosted by Bitpay, a popular bitcoin service provider.
To make a payment via Bitcoin, you can either copy-paste the URL to your wallet or simply scan the 2D bitcoin address barcode.
Click here to get started with HawkHost at ZERO risk
Although Hosterbox was officially founded in May 2005, it has a long history in the web hosting industry with roots as far back as 1998.
Hosterbox is a Canadian web host that offers plethora of services such as domain name, web hosting, dedicated servers and reseller hosting.
To make their services more convenient, they're now accepting payment in Bitcoin and Ethereum.
To encourage more people to use cryptocurrency, they even offer an extra 20% off any hosting plans when you pay with Bitcoin or Ethereum.

To save more money, subscribe the hosting plan for at least 12 months and you'll get a free domain!
Once you've selected the hosting plan, you'll come to this ordering page. Choose "BTC/ETH" as your preferred payment method.

After you've completed the ordering form, to claim an extra 20% discount, simply enter "Bitcoin" or "Ethereum" if you choose to pay with BTC/ETH and click "Validate Code".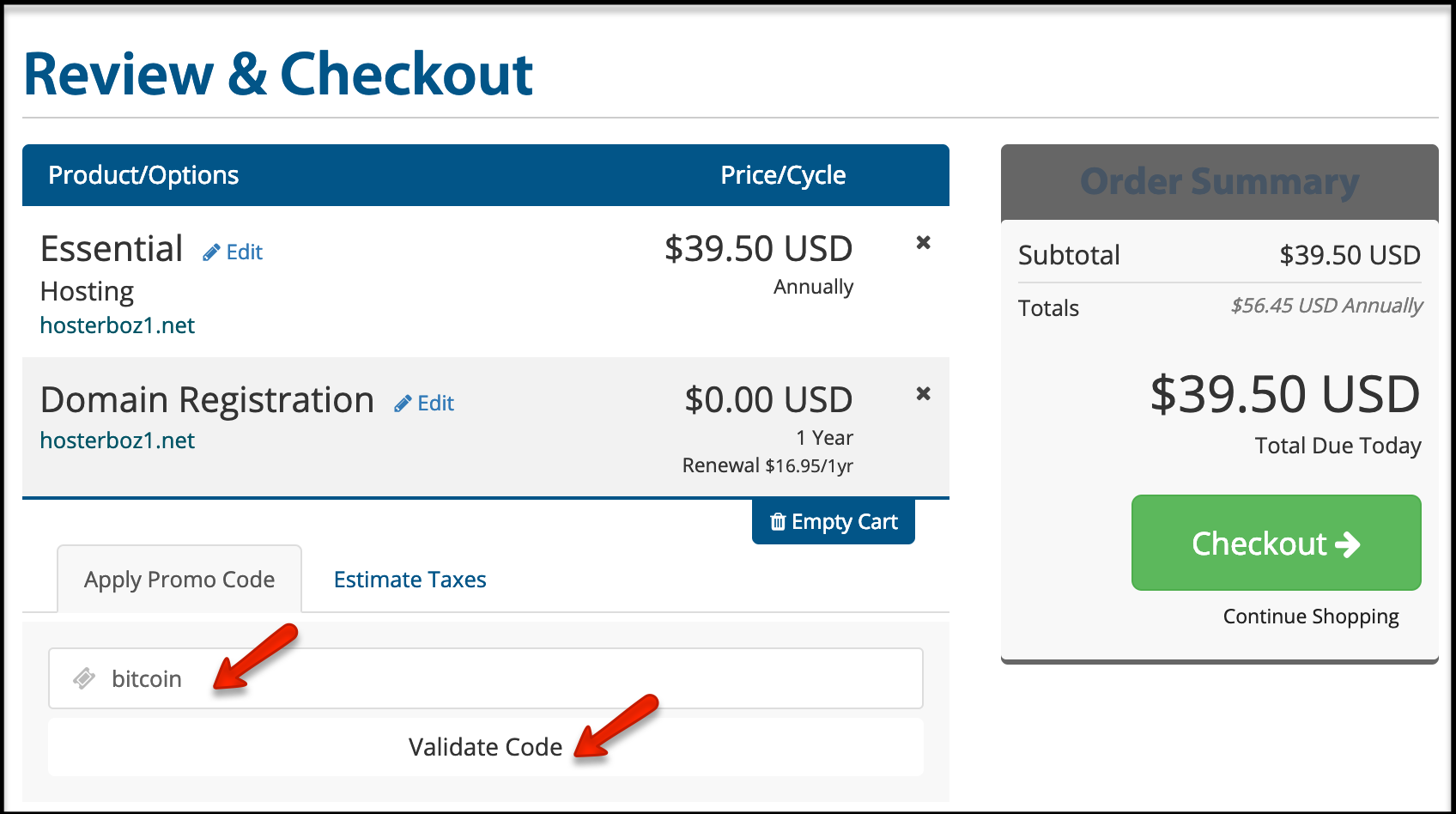 Next, you'll receive an invoice and proceed to payment via Coinpayment page. As usual, you will be given BTC/ETH address which you need to send the crypto for the hosting plan.

Check out Hosterbox here.

Since 2010, Hostwinds is another reputable web hosting company that provides hosting solutions for individuals, small business and enterprises worldwide.
Along with bitcoin, they also accept 15 other popular cryptocurrencies as well:
LTC
BCH
BLK
DASH
DCR
DGB
DOGE
ETC
ETH
GAME
POT
VTC
WAVES
XMR
XRP
They use Coinpayments, a secure 3rd party payment processor for all the cryptocurrency transactions.
To pay with bitcoin and altcoins, simply select "Crypt" in the payment information section.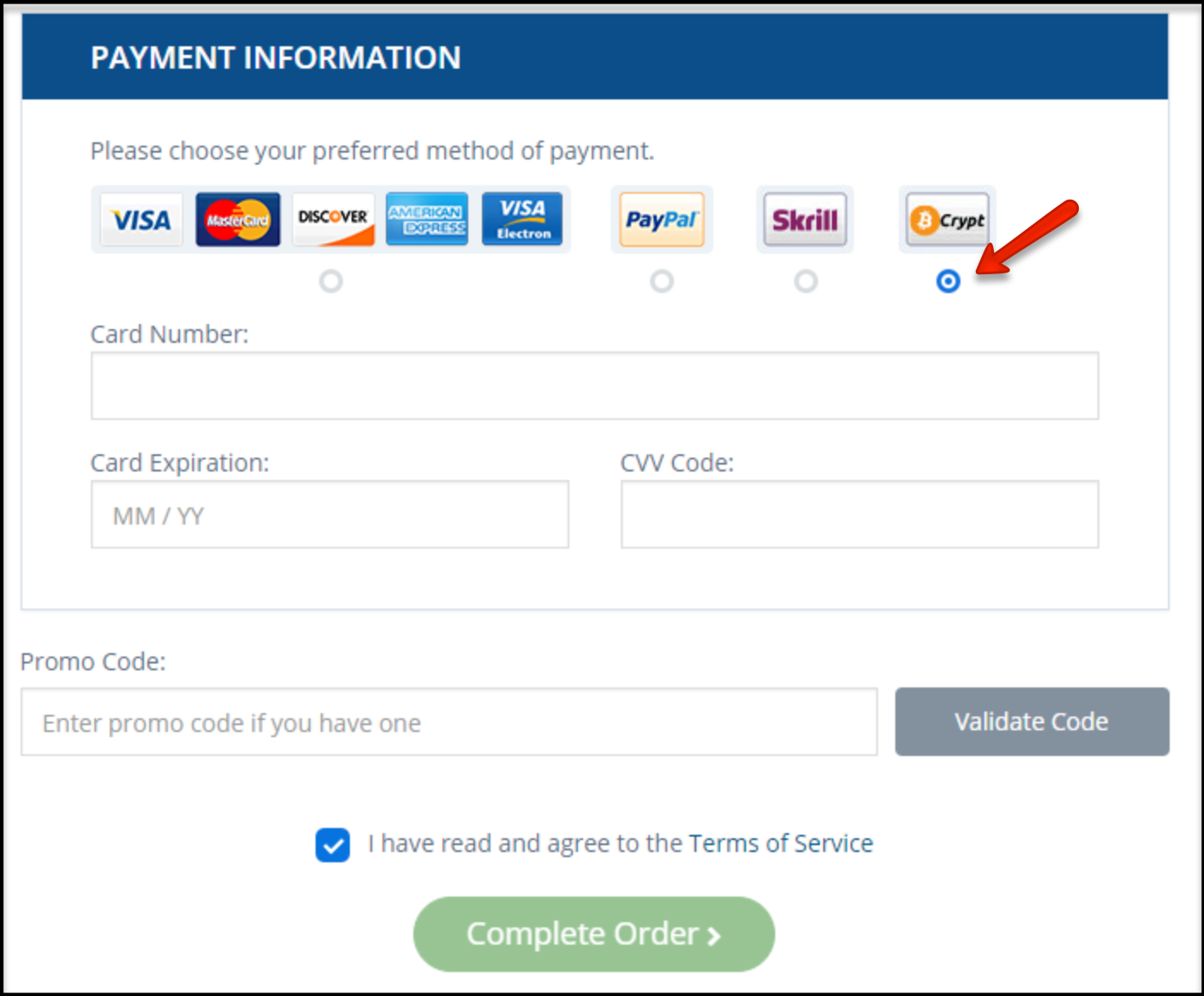 The payment process is pretty much similar to Hostinger, as they're using the same Coinpayments processor.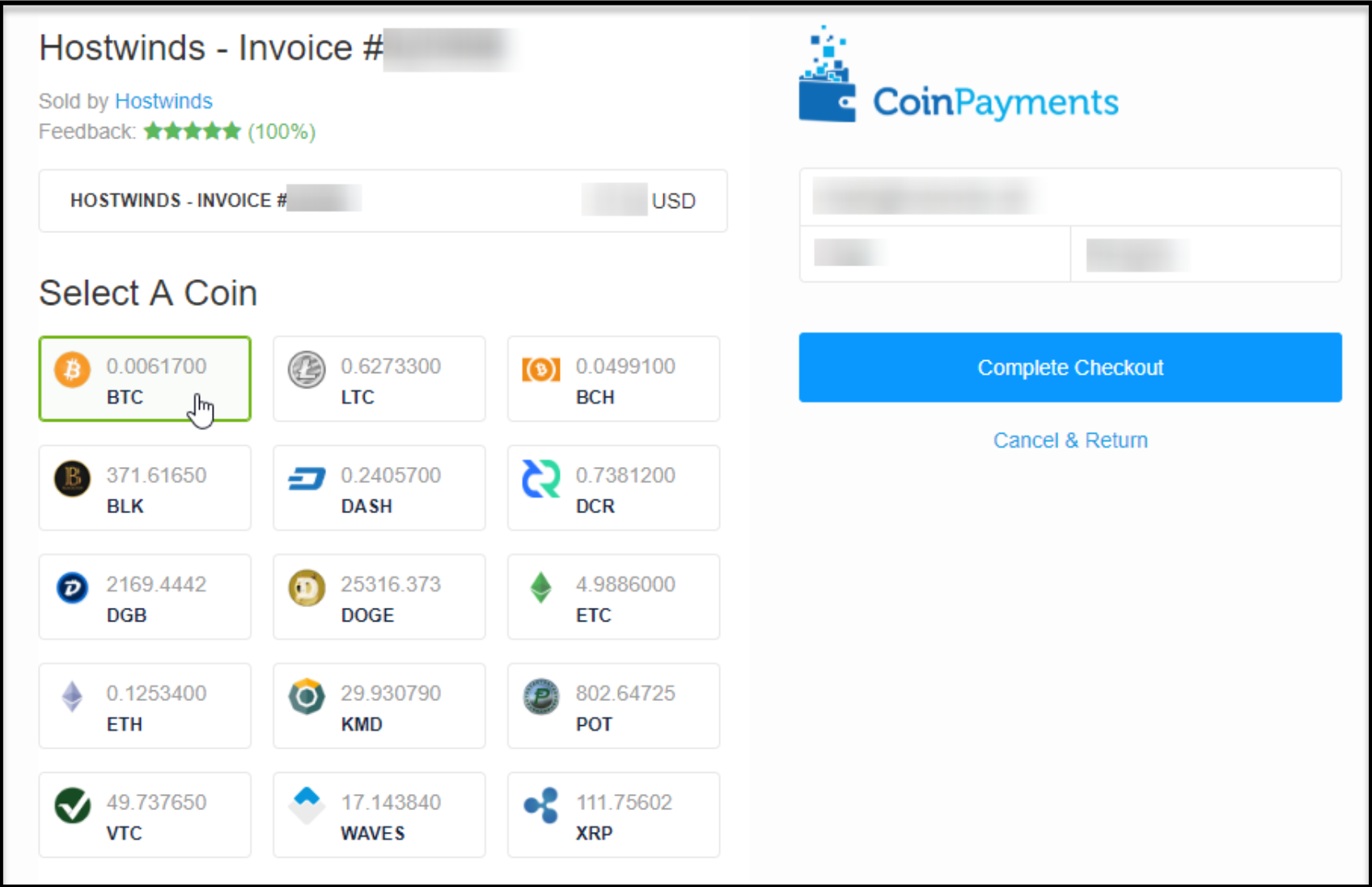 You'll proceed to select the coin you want to use and send the correct amount of coin to the given address.
Heficed, formerly known as Host1Plus, was founded in 2008 and has grown into a web hosting powerhouse ever since. They have data centers around the world to provide you with the best performance.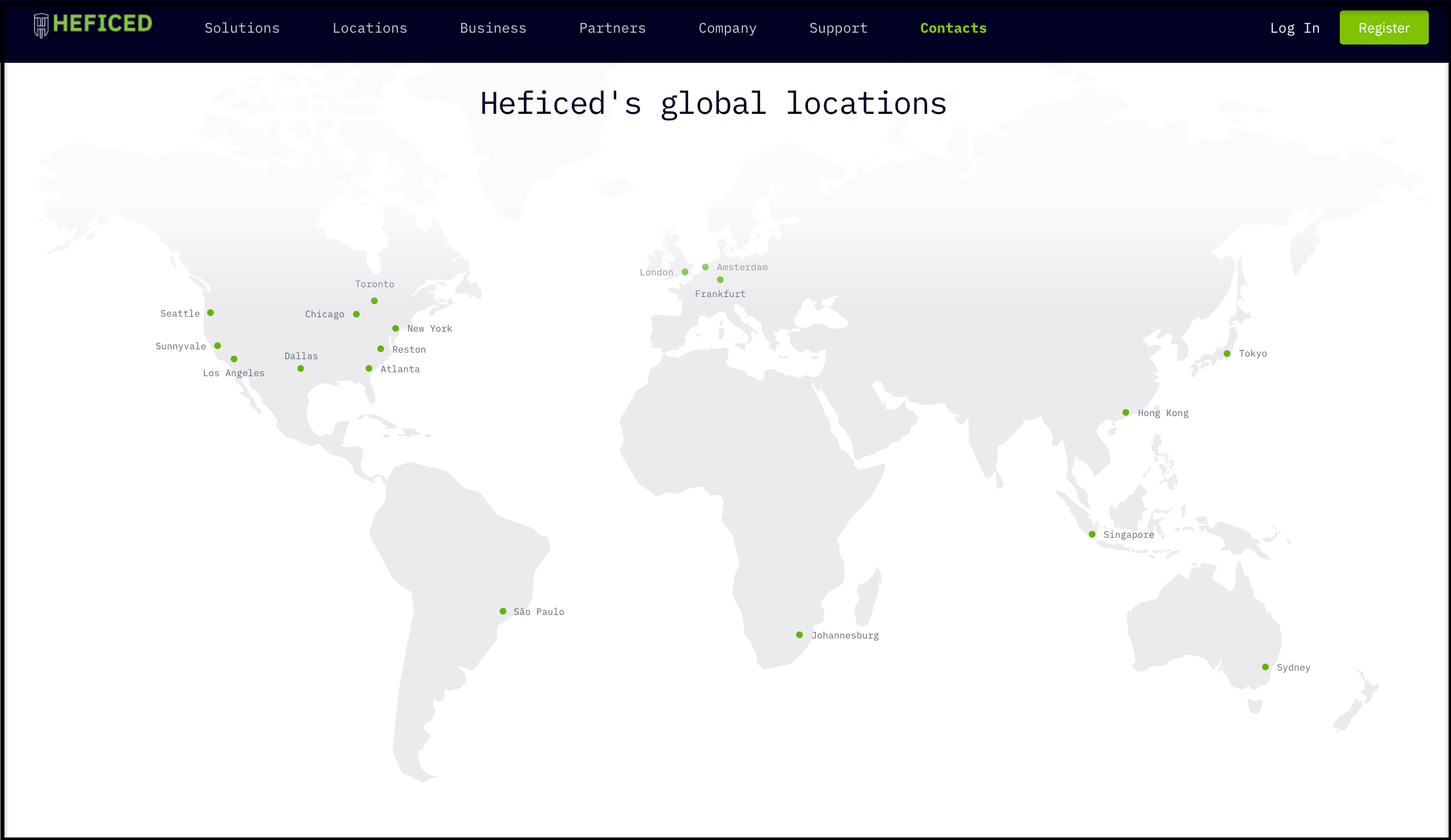 However, I wouldn't suggest this hosting solution for newbie bloggers. They cater mainly to engineers, developers and businesses who are looking for cloud servers that offer more power and flexibility for their sites.
To better serve the global market, Heficed started accepting over 50+ cryptocurrencies such as Bitcoin, Ethereum, Litecoin, Dash, ZCash and many others.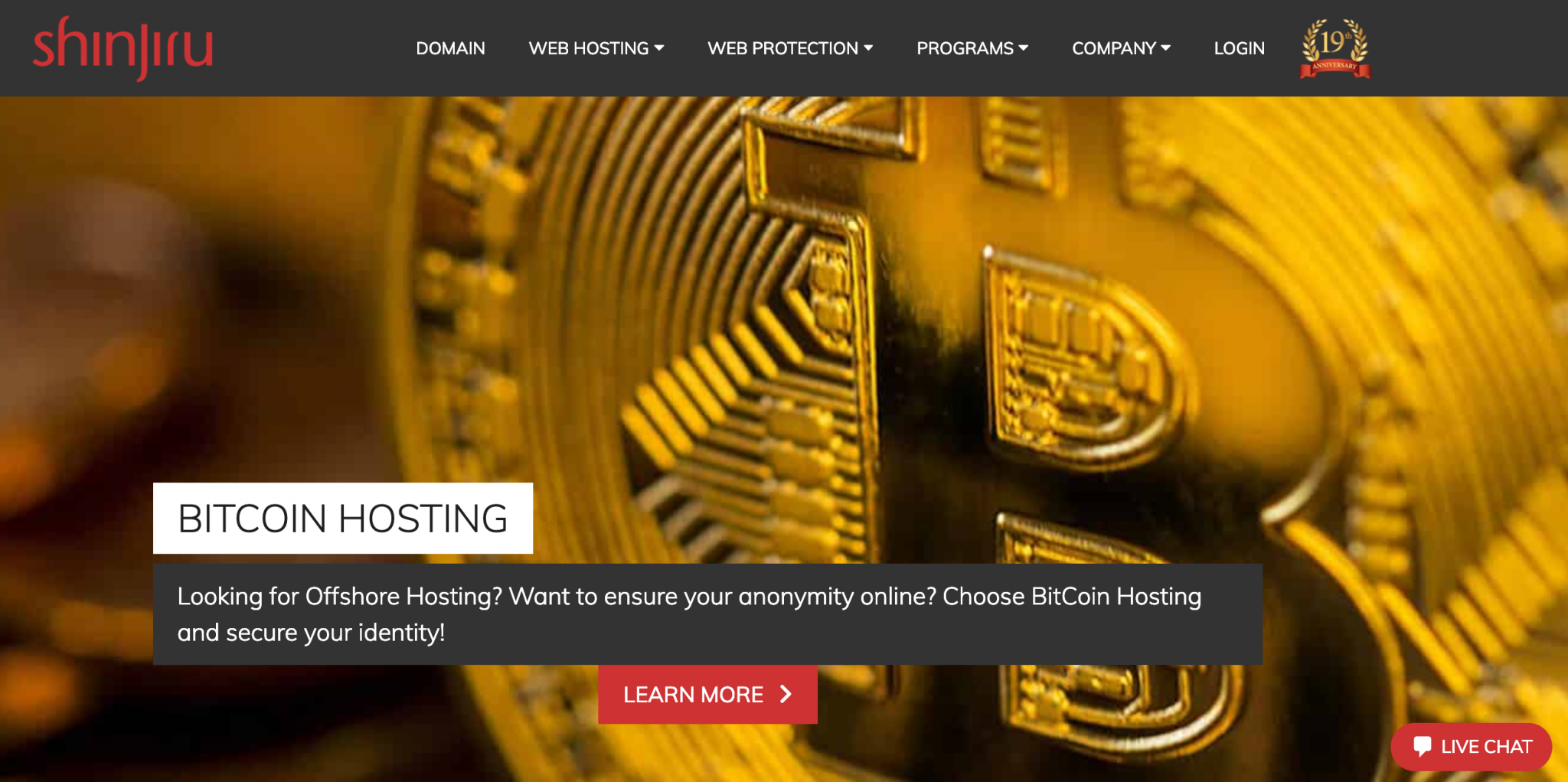 Whether you're looking for offshore hosting or perfect anonymous hosting to protect your identity and stay completely anonymous, Shinjiru can help.
Launched in 1998, Shinjiru is a Malaysian company that offers premium offshore hosting for security-conscious individuals and businesses at reasonable price.
They have offershore shared hosting, dedicated server, private email hosting, VPS hosting bitcoin hosting and all the tools to secure your identity.
To protect your even further, you can now register a domain online, host a website, add SLL and create email addresses anonymously. This is all made possible with the Bitcoin/Ethereum payment methods.
When you pay with cryptocurrency, you have 3 choices: Bitcoin (Auto), Bitcoin (Manual) and Ethereum (Auto).
For the BTC/ETH Auto payment, they will link you directly to the CoinPayments gateway, in which you can proceed to scan the barcode given and send the payment.
For BTC Manual payment, you'll need to send the amount of BTC based on current exchange rate to their BTC address.

Pro Tip #1: Avoid sending BTC and other virtual currencies from an exchange. Always use a reliable hardware wallet like Ledger Nano to store and send BTC and altcoins to purchase your new hosting plan.
(1) Don't store your money on an exchange any longer than you need to. Because it's very risky, highly vulnerable to thefts and hackers.
(2) And sending coins from crypto exchanges will incur unnecessarily withdrawal fees and it may take longer time to process.
Pro Tip#2: To get maximum discount, I highly recommend you buy hosting package for 2 or 3 years term. Because the next time you renew your plan, you'll need to pay at the regular price.
This list of crypto-taking web hosts is by no means comprehensive. In fact, you can find countless smaller providers offering bitcoin cryptocurrency at competitive rates.
But I decided not to include them and only selected few that can provide users with reliable and quality services (up-time, speed, security and support).
Rest assured, all web hosts mentioned above have over decades of experience and good reputation in the industry.
What do you think?
Would you purchase web hosting with Bitcoin? Why and why not?
If I've missed anything at all, please feel free to chime in with your thoughts.
Here's some helpful articles that you can read next:
How to Secure your Cryptocurrency: Cold Wallet vs. Hot Wallet
How to Setup a Ledger Nano S Hardware Wallet
Crypto 101: The Ultimate List of Cryptocurrency Resource
What is Bitcoin and why all the fuss with Cryptocurrency?
10 Interesting Facts You Should Know About Bitcoin
Bitcoin Debit Card: What is it? How to use it?
How to use a Bitcoin ATM
8 Legit Ways to Earn Free Bitcoin (#3 is My Favorite)
I live and breath making an income online.
I'll be sharing more of ideas and guides soon. Stay tuned.
If you haven't already, sign up here to receive my emails and a free magazine subscription.