Security analytics technology is becoming increasingly important to supply chain management. Analytics technology has become essential to many aspects of enterprise management. Some of the benefits of analytics even overlap with others.
More companies than ever are using analytics to improve their security. They are also using data analytics tools to streamline many logistical processes and ensure that supply chains operate more efficiently. These companies now recognize that analytics can be invaluable when it comes to improving the security of supply chain systems. The security analytics market will be worth over $25 billion by 2026. Learn more about the benefits below.
Analytics make supply chain security far more robust
The term supply chain refers to the ecosystem of resources used to design, manufacture and distribute a product. For example, hardware and software, the cloud and local storage, and delivery systems are all components of the cybersecurity supply chain. Supply chain analytics also play a major role.
Every business needs various third-party services and software to perform its daily tasks. Many of these third-party providers offer invaluable analytics capabilities that can help solve many logistics problems. This means that for many things, such as third-party chat applications, the company relies on other organizations to interact internally. The supply chain is talked about because many items are sourced externally.
Attacks on the supply chain are usually about cybersecurity. For example, a single attack on a single supplier can put a large number of companies at risk by spreading malware throughout the supply chain.
Analytics technologies can help identify some of the security threats companies face. A number of tools combine AI and analytics algorithms to improve their threat assessment and take automated preventative measures as hackers attempt to orchestrate these attacks. This is leading to a new era of security analytics.
Supply chain security with analytics capabilities
Software supply chain security is first and foremost about securing your processes to ensure you can deliver what your customers need at the best time and price, and with adequate protection. Any disruption or risk to the integrity of the products or services delivered puts the privacy of the business and its data at risk. So you need to implement a wide range of cybersecurity practices so that trust can be easily established and your business can operate efficiently.
With the right analytics-based cybersecurity strategy, you can more easily counter these threats. However, you must first learn about the various cybersecurity threats and the analytics tools that can help you prevent them.
Organizations must adhere to the following analytics-based tactics and procedures to mitigate supply chain-related risks.
Vendor vetting
Every organization should conduct a vendor audit of the third-party vendor before implementing software in their organization. This provides clarity on the security of that vendor's software supply chain.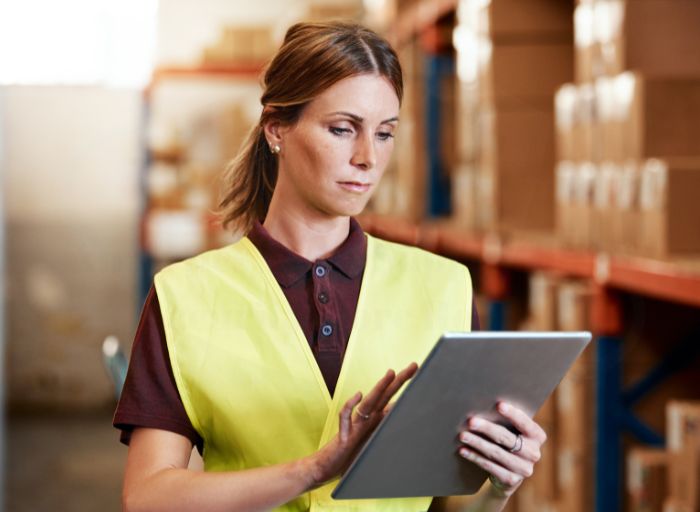 The vendor review should include an assessment of how data is handled by the vendor and what privacy practices are in place at the vendor's premises. This will provide a clear picture of the third-party vendor and its rules, allowing organizations to make more informed decisions about whether or not to include the software in their operations.
Analytics technologies can make it easier to learn more about different vendors. There are many data mining tools that can analyze reviews on various vendor review websites, which can help you find the best candidates for the job faster.
Performing a vulnerability assessment
To be considered complete, vulnerability assessments should be performed on all devices that are part of the infrastructure. This can be performed on both new and legacy applications to ensure that the applications are secure and that the appropriate people are managing them excellently. Organizations can also enlist the help of a Purple or Red Team simulation to determine the cybersecurity knowledge level of their employees.
Analytics technology has become very important in vulnerability assessments. Analytics tools can help you assess the security architecture of your cybersecurity defense system and develop actionable strategies to address issues.
Modernization and digitization
There are a few things we can't digitize. For example, if the organization still relies on paper, monitoring access control and security will be a challenge because they are generated by third-party processes. It is recommended to use the digital version instead of physical copies to prevent sensitive information from being exposed. Digitization also facilitates access control for both products and data.
Encryption
To mitigate the risks of supply chain attacks, all data containing important information about customers must be encrypted at all times. This protects customer data in the event of a malware attack. In addition, any sensitive data that can be accessed by third-party systems should be protected through encryption or various authentication factors.
Analytics are critical to improving supply chain security
Supply chain attacks are a concern today because every company relies on third-party vendors to maintain its daily operations. The good news is that analytics technologies are becoming very useful in thwarting these issues. However, attackers are now focusing on vendors as this allows them to infect a large number of companies. Therefore, it is critical to implement controls and conduct regular audits to ensure that the business is not impacted when a vulnerability is exploited in a supply chain.